Welcome to ElectriciansForums.net - The American Electrical Advice Forum
Head straight to the main forums to chat by click here: &nbsp
American Electrical Advice Forum
Looking at a job to install an electric gate. Now the problem arises with the sensor which will stop the gates closing if theres someone in the way. The problem is the gates open in opposite directions and basically have to go this way due to the limited opening the other way.
The gates are about 5ft high so the sensor cant go above the gate on each post as its too high, the sensors cant go on the post as they are, as one gate will block it depending on which side of the post you put the sensor.
So any ideas?
Ive done a little drawing too explain what I mean.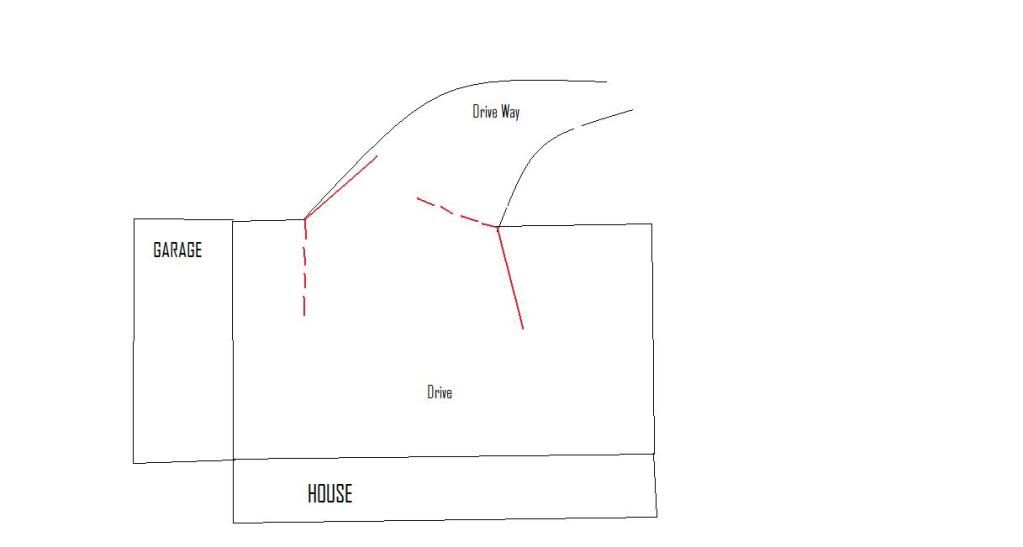 The red lines being the gates and the dotted red line are how far the gates open when they are swung the other way.
Now Id like to claim copyright on this drawing as it took some time and effort for 5 mins so I dont want it appearing on your websites or in your company portfolios. Thanks.