Welcome to ElectriciansForums.net - The American Electrical Advice Forum
Head straight to the main forums to chat by click here: &nbsp
American Electrical Advice Forum
I was hoping to replace a 4-gang light switch with 2 Koogeek smart 2-gang switches.
I removed the front of my existing light switch and discovered there are 7 wires coming into it and what google tells me might be a 'loop in switch'?
I drew a picture: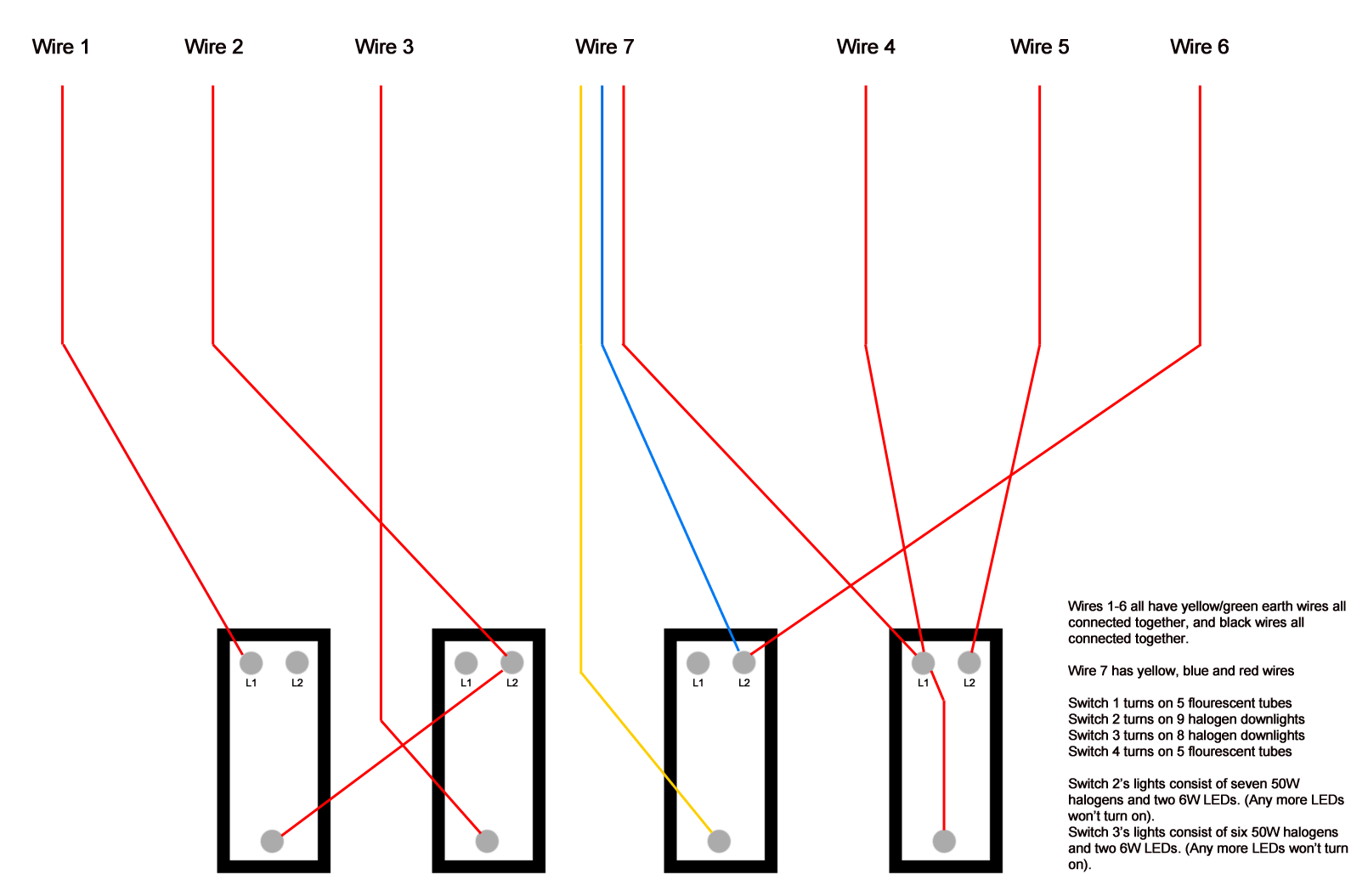 The two new light switches have fewer holes
: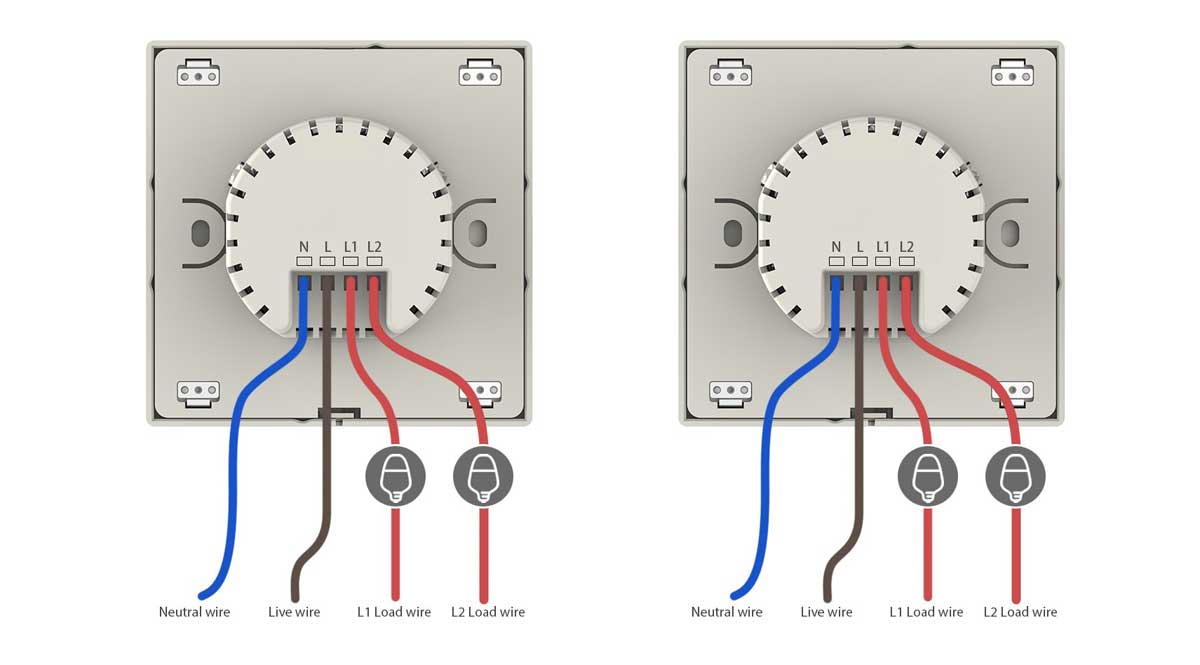 Is it possible to connect my lights to these?
Thanks!