Welcome to ElectriciansForums.net - The American Electrical Advice Forum
Head straight to the main forums to chat by click here: &nbsp
American Electrical Advice Forum
Hi all
I am a newbie from Australia to this great forum.
I need some advise with wiring up a dimmer and switch for my LED Down lights in series.
I have run a mock up from the extension cord with some success. But still have issues.
The dimmer instructions diagram indicates one red connector from the dimmer to
1
on the switch and the other to the neutral wire connected at the inactive loop connection point.
I did that but still have issues as it hums when installed.
Here is the diagram from the manufacturer.
I have tried a few options but something is wrong.
I plan to run this set up in my man cave/shed rebuild in the near future.
The voltage is 240volts @ 15 Amps
The dimmer is a Diginet Rotary LED Dimmer
Mains Voltage Dimmer Optimised for LED Lighting. The Diginet MEDM LED Dimmer is a dedicated LED dimmer designed to achieve smooth, low range dimming down to just 2W of power. This is unlike old dimmers which typically only have a minimum load of 20W or 50W and therefore often do not work well in...
reductionrevolution.com.au
the downlights are
NLS 20094 | 13W DIMMABLE 3000K WARM WHITE LED DOWNLIGHT​
Save on NLS 20094 | 13W Dimmable 3000K Warm White LED Downlight today, Why pay more? We offer Fast Delivery at the lowest prices, shop safely with Australia's leading Online Electrical Wholesaler.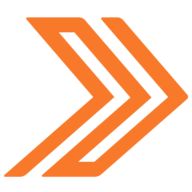 www.sparkydirect.com.au
Any help from you guys would be greatly appreciated.
It eating at me not being able to work out this maze.
Thanks in advance.
Mr Ziggy