Welcome to ElectriciansForums.net - The American Electrical Advice Forum
Head straight to the main forums to chat by click here: &nbsp
American Electrical Advice Forum
I've got the following set up
Ex-or lightspot HD PIR dali
2x Jc71361 Dali
I'm a little baffled by the wiring.
The instructions that come with the pir are as follows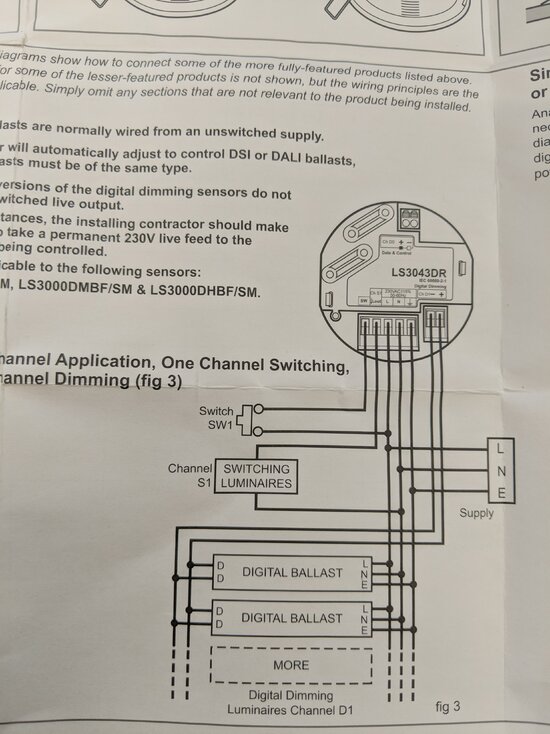 The bit I'm struggling with is, what is "switching luminaries"?
It's coming from the switch load but I'm not sure what that is.
The jcc fittings have a ballast which has mains and Dali control. In the diagram, mains supply is taken to the ballast. Where is the switch load going?