Welcome to ElectriciansForums.net - The American Electrical Advice Forum
Head straight to the main forums to chat by click here: &nbsp
American Electrical Advice Forum
Hi,
I'm hoping someone can help me. I have a lot of LightwaveRF equipment fitted in my house and have had since the end of 2015. Around 18 months ago, the double sockets that are very rarely used ie in spare bedrooms for example started to fail. One by one every month a socket would fail. They would stop turning on (stuck on amber) and/or would make a terrible loud buzzing/clicking noise. I was able to get a few replaced as they were still under warranty but the rest were out of warranty. I have about 12 in total that have failed.
I did some research a few months ago and stumbled across a sticky thread on lightwaverfcommunity.org.uk (unfortunately now closed), that said that the contacts or contactors have stuck/welded and it is a common problem with Lightwaverf sockets that don't get much use.
The reason for the post is that I cannot replace these so I wish to repair them and I'm looking for advice on what component(s) need replacing. I'm hoping I can just desolder the components that have failed and solder a new either the same or hopefully a better version in its place to prevent this from happening in future.
Below are some pictures of the inside of the socket and I'm hoping someone who is familiar with the problem can point me in the right direction please, it would be hugely helpful.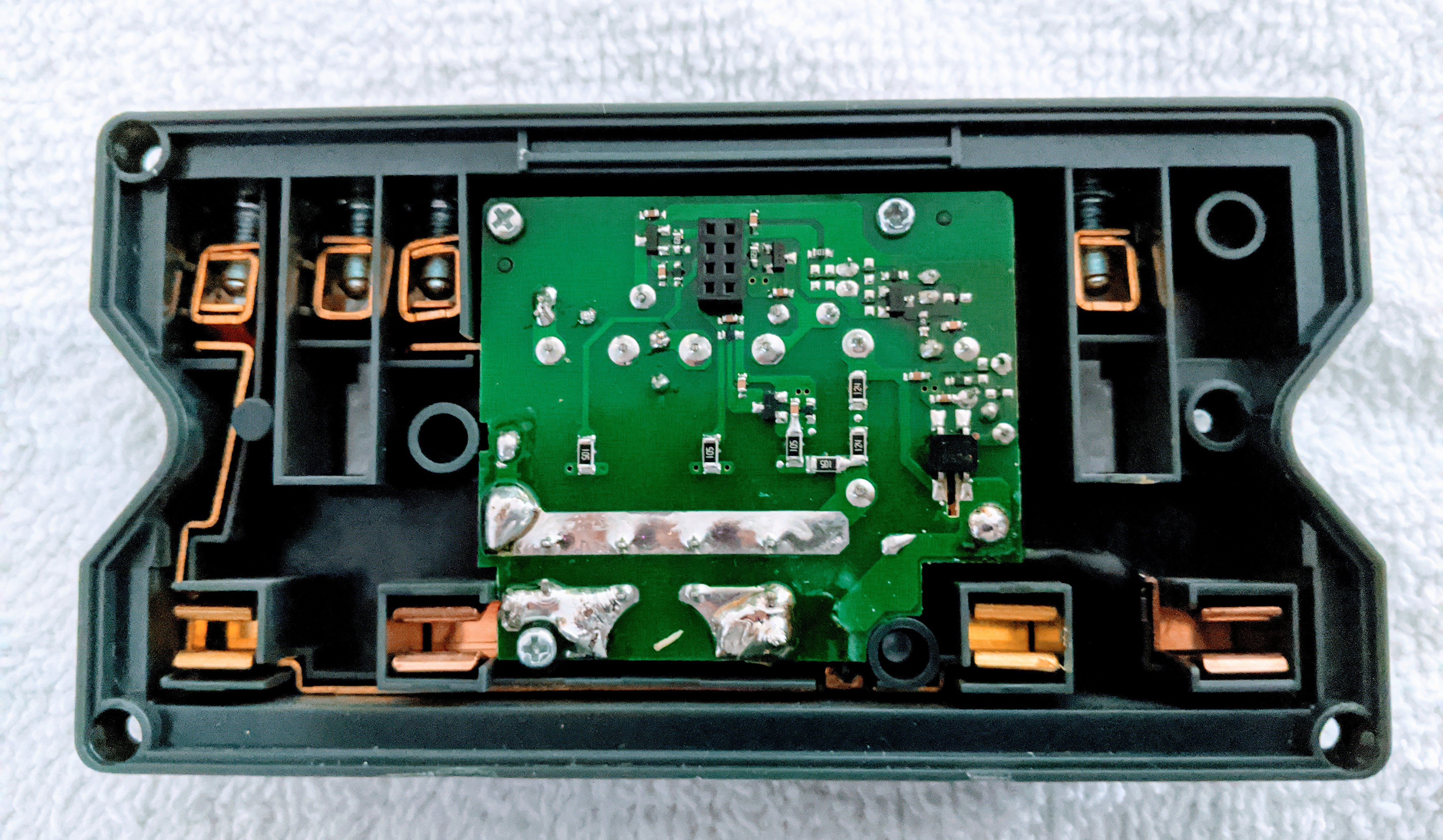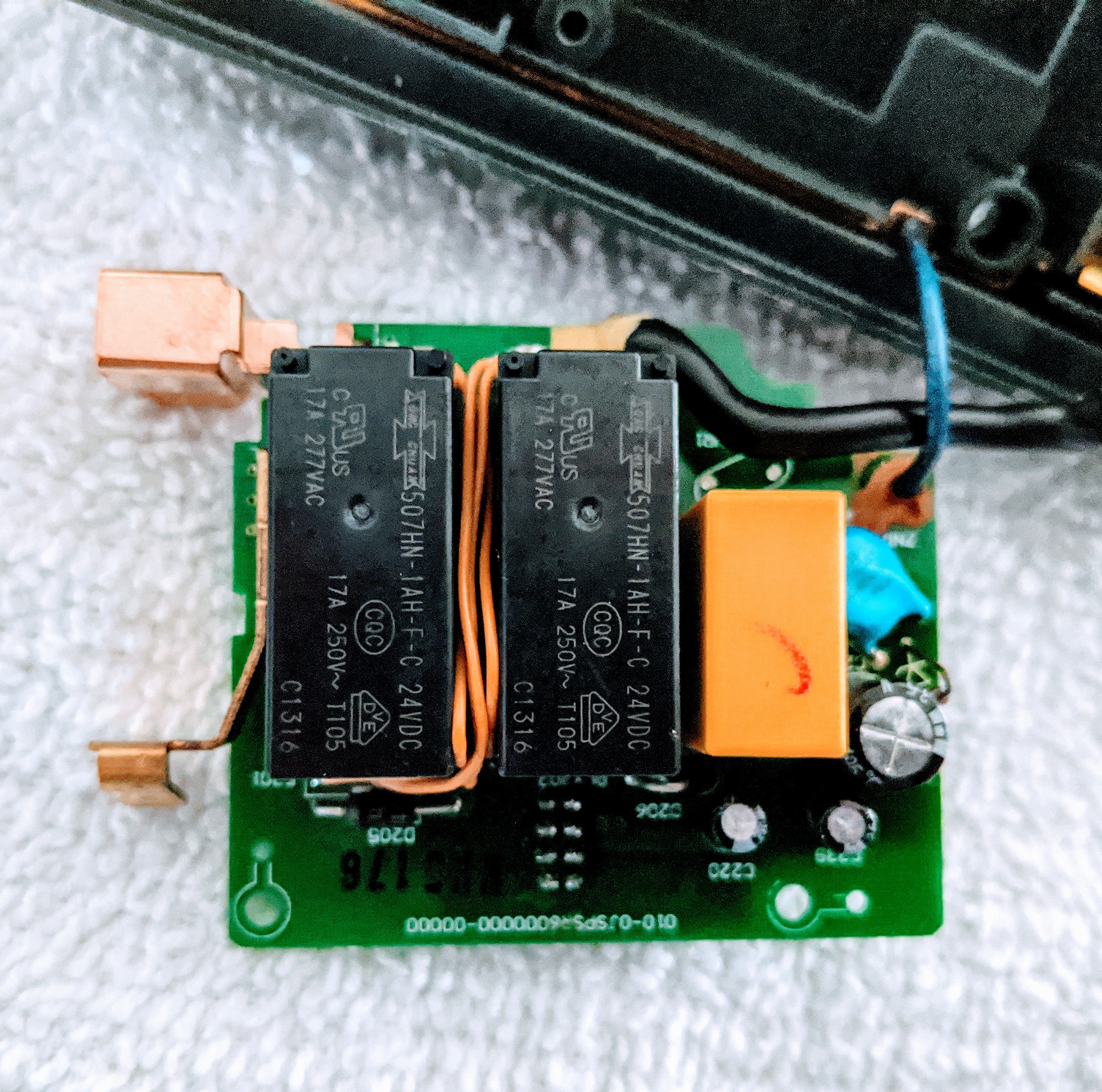 I assume it is the 2 relays in the last 2 pictures that have failed but I am not sure.
Any help you can give me will be much appreciated.
Thank you
Gaz
TL;DR

Need help in finding out which component has failed in my lightwaverf double socket and how to replace them please.