Welcome to ElectriciansForums.net - The American Electrical Advice Forum
Head straight to the main forums to chat by click here: &nbsp
American Electrical Advice Forum
Hi All,
I hope you are doing well.
I keep having the issue with this pull cord switch to the power shower.
I used a number of pull cord switches 45A and 50A ones mostly from Screwfix but I think the problem is with the wiring.
As you can see on the picture the RED and BLACK twisted copper wire keeps burning and this eventually kills the switch.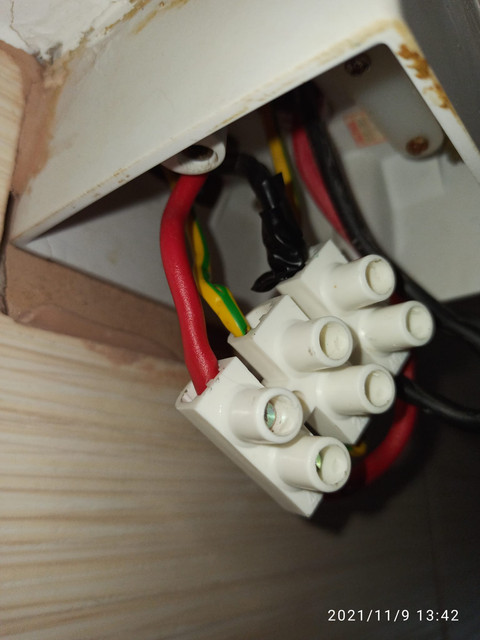 I have shortened it already but IMHO these RED/BLACK wires are unmanageable and continue burning.
These twisted copper wires are so hard when you screw all the wires I have to use a lot of force to push the switch into the plastic box.
What would you suggest to do?
Should these wires be completely changed?
I could also get rid of the switch permanently but then the switch on the power shower is also gone and I cannot get a replacement (the manufacturer changes the orientation of the switch inside the power shower to force to go for a new shower).
This shower and the electrical work has been done about 8-10 years ago and it's due for some maintenance but I am not the owner and the place is for sale so I am keen on good temporary solution rather than a complete work.
Best regards
Last edited: