Welcome to ElectriciansForums.net - The American Electrical Advice Forum
Head straight to the main forums to chat by click here: &nbsp
American Electrical Advice Forum
Hi all, I am here just doing some research.
We have a tumble dryer with a moulded plug fitted. The appliance is approx 6 years old and we have never experienced a problem up to now. I removed the plug by chance one day and noticed it was cracked and burnt between the holes, so I changed it for a new replacement which was an original in our new home before we had stuff done and I kept the original sockets. They are effectively unused and approx 18 months old.
The replacement got hot and smelled burnt, so my Mrs switched it off and unplugged it until I got home. I have checked the wiring in the faceplate, and it is all fine, investigations into the old faceplate revealed no internal burning or scorching either (dismantled down to it's individual components)
I plugged the dryer into a short extension to test what happens and I find the dryer plug is the thing getting hot and the socket stays as normal. This is a moulded plug, any ideas lads and lasses? before I chuck it away and buy a new one.... Thanks for your time and assistance all
---
Tags
dryerplug
Multiple tags may be separated by commas.
---
Post thread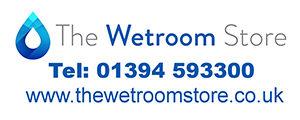 Tags​
advice
alarm
anyone
attach
bathroom
bonding
cable
cables
certification
change
circuit
circuits
consumer
consumer unit
cooker
course
current
detector
domestic
earth
earthing
edition
eicr
electric
electrical
electrical jobs
electrical work
electrician
electricians
fan
fault
fire
fuse
garage
heating
hello
house
install
installation
job
kitchen
led
level
light
lighting
lights
looking
main
member
meter
needed
neutral
new
old
other
out
panel
pat
pat testing
phase
pir
please
power
problem
protection
question
rcd
required
ring
scheme
shower
socket
sockets
solar
supply
switch
system
test
tester
testing
thread
trainee
training
tripped
tripping
unit
van
vehicle
voltage
volts
water
where
wiring
work
working
Electrical Forum​
Welcome to the
Electrical Forum
at ElectriciansForums.net. The friendliest electrical forum online. General electrical questions and answers can be found in the
electrical forum
.
Copyright 2020
ElectriciansForums.net
Free electrical advice website for professional and DIY electricians alike.
The place where professional electricians talk and share electrical advice, tips and videos for free.
Checkout our
Directory of Electricians
and Directory of
Solar PV Installers
which we are continually working on. This is crowd-sourced information that anybody can contribute to and use. We've also just launched our
Electrician's Videos
area. And that needs contributing to also.
PlumbersLive.com
Professional Electrician
news and information for all electricians and electrical engineers.
UK Tiling Forum | Tilers Forum
UK Tiling Forum
Central Heating Advice | Plumbing Advice
Electrical Safety Advice | ElectriciansForums.net