Welcome to ElectriciansForums.net - The American Electrical Advice Forum
Head straight to the main forums to chat by click here: &nbsp
American Electrical Advice Forum
hi there, im going to be installing some P.I.R lights outside my dad's house, and ive never done anything with these before, so if i could have some help with the wiring, that would be great.
its got to work like this: 2 sensors, 2 lights, both lights need to come on, when either sensor is triggered.
here is a diagram of the layout: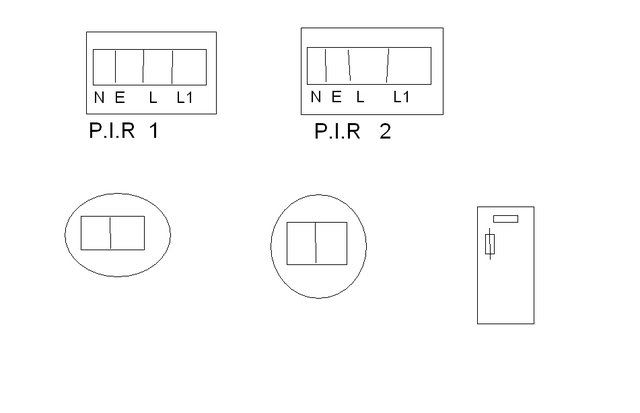 and this is my guess on how to wire it: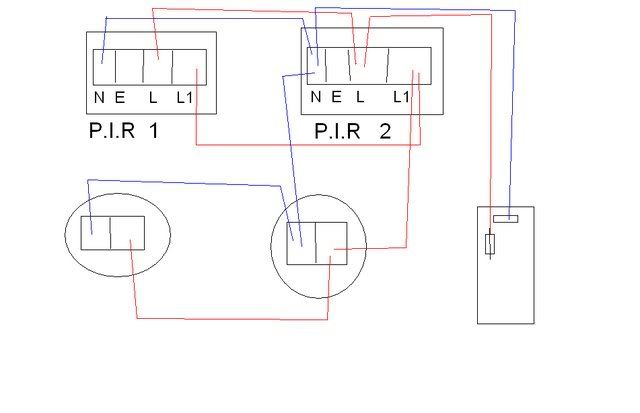 and obviously id earth everything.
is this correct?
any help on this would be great.
thanks,
matt