You can now link your account with social media by going to the following page.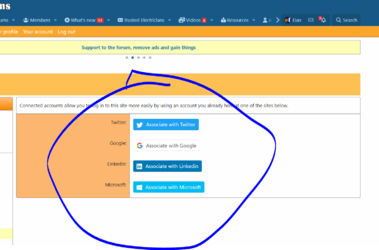 We had this feature some time ago but I removed it when Facebook was found to be selling the data they collected without informing the users of what was happening.
Thankfully that dirty side of the industry has been called out on and now shouldn't exist. I can't guarantee what the big techies do myself, I don't have social media, but if you do then your data is already in their hands and in that case perhaps linking your forum account to their systems may give you some extra benefits and allow you to quickly login the forum etc.
Let us know if you have any issues with this.
Oh, and the Facebook one will be added once I've made sure they're not doing something funny with the data. The other four never got accused of being dodgy and never ended up with massive fines after sitting before a form of court in the UK and EU. (Zuckerburg did mind)