Welcome to ElectriciansForums.net - The American Electrical Advice Forum
Head straight to the main forums to chat by click here: &nbsp
American Electrical Advice Forum
Hi guys,
I have a new induction hob which I'd like to wire in. I have already wired in the oven and grill into the kitchen using a length of 4mm 3 core heat resistant flex and that is working fine.
Back of the hob shows the following diagram: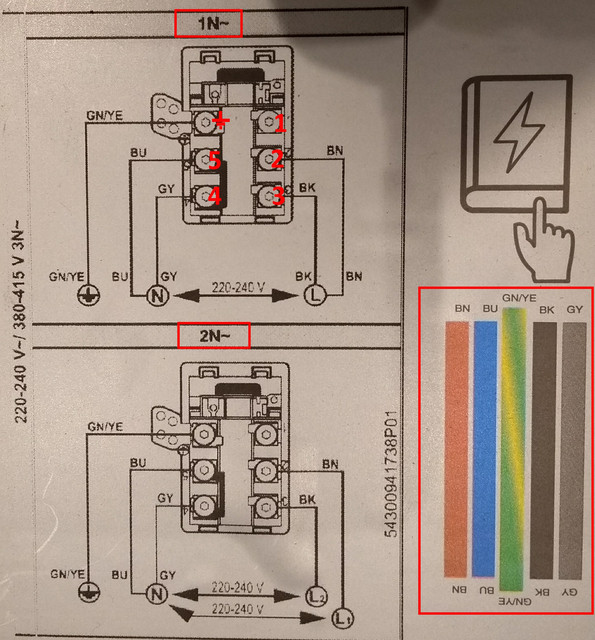 Based on the above schematic, I plan to wire in as follows:
On the assumption my connections in the image above are ok, next question is do I strip the wires free of these connectors which came with the hob?!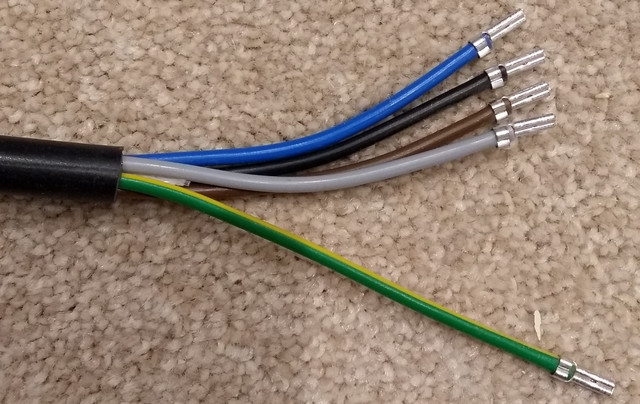 ...and wire them in like this, by wrapping each core around the screw and then screwing tight (this is a pic of the way I installed the oven and grill with the 4mm heat proof flex cable)
Thanks in advance!